"Because with Uber there is

no destination discrimination 

— no refusals based on what you look like or where you live." – Uber Under the Hood, Medium
Dataset #1:
– Via Uber's Developer API late 2016
Average UberX estimated wait times
Overall
During surge only
During non-surge
Just before surge (trigger)
Percent time spent surging (Proportion)
Average Surge price multiplier per census tract
UberX Overall Average Wait Times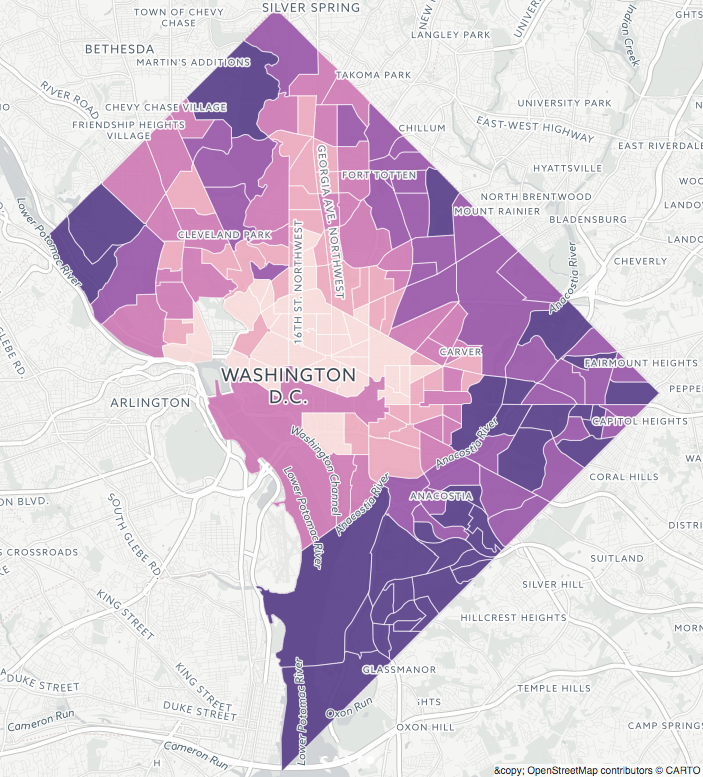 What information can we gather to reproduce wait times across D.C.?
Information to Explore - Census
Population => density
Poverty => %
Median Household Income
Race / Ethnicity => dichotomised to % POC
Run multiple regression analysis.